Seems like a good time to share my inclement weather policy. It's really more of a "crazy stuff happening" policy because this applies for more than just weather.
All of our safety is my primary concern. If you are unable to come in for an appointment due to safety concerns (inclement weather, air quality, etc), please stay home and let me know as soon as you can. If you are staying home, that helps me decide if I'm staying home.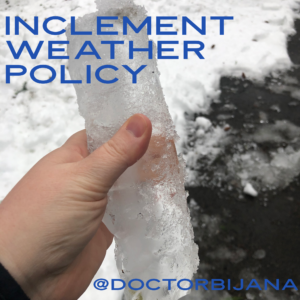 Because all business is conducted by appointment only, I will contact you if your appointment is impacted. If I can't get to the office or if I have decided to close for any reason, I will text and email first. Acknowledging that message is helpful. If I haven't heard back from you, I usually follow up with a phone call to ensure you don't try to come in.
This means that I'm not typically going to post closures on my website or social media. If you have an appointment and you haven't heard from me, you can always call or text me to double check!
And finally, because safety is my primary concern, I tend to take a conservative approach. I'd rather we all be safe than sorry. Typically if schools close, I close. And for my Scappoose office, that includes Portland Public Schools because I have to drive through Portland to get to Scappoose.
I hope you all are staying warm and safe during this icy mess! That picture is a large piece of fallen ice from my house. Lots of ice and tree parts crashing down so please stay safe!