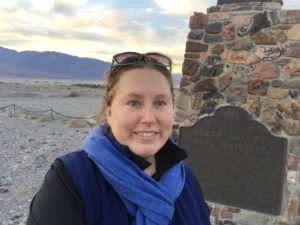 Doctor Bijana loves her work as a naturopathic physician and acupuncturist as it allows her to work with patients at all levels of health to promote greater energy, immunity and well-being so that they can pursue their calling in life.  She enjoys a diverse practice and welcomes new patients from all backgrounds.  Doctor Bijana supports her patients in achieving greater health through education and personal choices and individualized treatment strategies to help facilitate deep lasting change.  She is passionate about nutrition and food preparation and helps her patient make dietary changes with specific advice and recipes.
Click here to learn more about my services and if I may be a good fit for you.
Education
BA Biology and Psychology double major: Kalamazoo College, Kalamazoo, MI. Graduated Cum Laude.

Foreign Study: Curtin University, Perth, Western Australia
Senior Individualized Project: Differences in Greetings Between Unrelated Adult Male and Female Savanna Baboons (Papio cynocephalus anubis) Based on Friendship

Doctorate in Natural Medicine: National College of Natural Medicine

Special Studies: Evaluation and treatment of cervical dysplasia

Masters in Acupuncture: National College of Natural Medicine

Special Studies: The influence of Taiji (tai chi) on health
Professional Associations
Personal
I grew up in Indiana and Michigan surrounded by trees and a family of gardeners, canners, crocheters and hunters. I loved being outdoors, and I loved reading. In college, I was crazy for primate behavior and studied biology and psychology so I could learn as much as possible about animal behavior in general and primate behavior, learning and intelligence in particular. I have maintained a fascination with intelligence, thinking, learning and habits and continue to read on these topics in relation to humans and animals. After a brief internship with a pharmaceutical company, I moved to Portland to study natural medicine.
In my recreation time, I enjoy: audio books, reading, rooting for my local teams – the Portland Timbers and the Portland Winterhawks, crochet, sewing, kayaking, hiking and traveling with my husband. During sabbatical in 2013, we traveled over 10,000 miles across the country in our camper van visiting National Parks, Monuments and Memorials and other interesting places like Roswell, Graceland and Gettysburg. In 2017, our sabbatical took us to Central Europe including Germany, Poland, Hungary and Czech Republic. While we stayed close to home in 2020, we dreamed and planned and look forward to a trip to Japan when circumstances permit. After every trip I take, I return to work more committed than ever to helping my patients achieve greater health and create purpose, meaning and beauty.