Fresh Produce Abundant at Local Farmer's Markets and CSAs

Farmers Markets
It's that time of year again – time to hit your local Farmer's Markets or join a CSA (Community Supported Agriculture) to get plenty of super fresh local fruits and vegetables in your diet. Here are some local resources:
If you live further from these locations, type in your town name and Farmers Market and Google can point you to the one nearest you. Leave your pets at home when visiting farmers markets, but take the kids and make a day of it. See how many fruits or vegetables your kids can name – you might find there are a few unfamiliar to you, too! I like to challenge myself every now and again to buy something I've never prepared before and then try a few new recipes with it. There's also usually somebody serving crepes, tamales, pizzas or other delectable dishes as well, so come hungry, buy a lot and have some fun.
Community Supported Agriculture (CSA)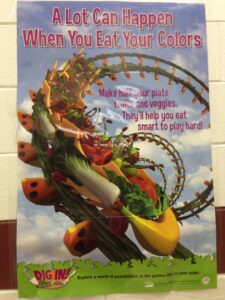 To join a CSA and receive a weekly bag or box of produce, I suggest that you visit your local farmers market and inquire of the farmers who are there. Many farmers seem to do both farmers markets and CSA programs. If you've missed your chance to do a CSA this year, they can often put you on a list for next year. One farm I have to mention is Heart to Heart Farm in Sherwood, OR – I really admire from afar how this farm functions as they barter/trade and work with low income families to ensure that finances are not a barrier to access to healthy fresh local produce. I think this so important in that good healthy food choices are essential for health. (Other farms may also do similar activities – I just haven't heard about them yet!)
This is the time of year when our local farmers have some of the best foods available, so take part in the bounty.