Hello and welcome! If you are a new patient interested in establishing care with me, you've come to the right place. This page is designed to help walk you through scheduling and paperwork that gets completed prior to your initial visit. If you prefer, you can always give me a call at 503-987-3622 and I can help you get set up as well.
Step 1 – Schedule
The most important first step is to schedule your appointment. After you are scheduled, everything you need for the next steps will be sent to you automatically. Please click here to schedule. Please note that new patient visits are subject to review, but I usually confirm within 24 hours. Please make sure to include your phone number so that I can contact you if I have any questions.
Step 2 – Charm Patient Portal
Once you are approved on the schedule, you will receive an invitation to the Charm patient portal. Using the Charm portal provides many benefits including online paperwork, direct scheduling and access to a list of your appointments, secure messaging with me, access to lab and imaging orders and results, access to all of your treatment plans and more. This may be considered optional, but it is highly recommended for all patients. Participation is required for telemedicine patients.
If you have an existing Charm patient portal account, please use your log in credentials to login to the Charm patient portal. This ensures you know your credentials. Then click on your name in the upper right corner and click Sign Out. You must be signed out to accept the Charm invitation. Now click on the invitation link in the email invitation to the Charm patient portal and enter your date of birth and the same login credentials you just used. This adds my clinic to your Charm existing Charm account.
If you have never had a Charm patient portal account, simply click the invitation link in the email invitation to the Charm patient portal and answer all of the questions, including setting a new username and password.
If you choose not to use the Charm patient portal account, please see notes below on how to access paper forms.
Step 3 – Paperwork
Online Option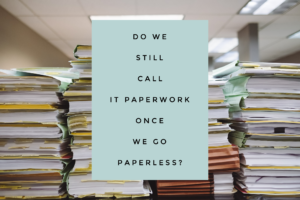 If you have established a Charm patient portal account, the online paperwork option is by far the easiest for both you and I. Within the portal, navigate to Questionnaires. There will be several questionnaires available. Note that if I have sent them to you more than once, they will be duplicated, but you do not have to complete them more than once! There are several different forms you may receive based on the type of visit for which you are scheduled. Please note that the Health Insurance Verification form is the only optional form and that the COVID-19 Advisory and Consent Form is required to be completed within 24 hours prior to each in person visit until further notice. The COVID-19 Advisory can be completed in office as needed.
Make sure to click on SUBMIT after completing each questionnaire to send it through to me. You can save and come back later if you aren't able to finish, but you must click on submit before I can see any of your completed forms.
Paper Forms
If you have opted out of using the Charm patient portal, paper forms are available. Please print, complete and sign each of the following forms and bring them to your new patient visit.
See You Soon!
After completing your paperwork, you are all set for your visit with me. You should get a reminder email about your appointment about 2 days in advance. If you don't get a reminder, check your spam or junk folder and mark that message as safe to ensure you get future emails from Charm – there are a few automatic emails from Charm, like appointment confirmations and reminders, but most often, a message from Charm means I've sent you a message or shared something with you.
Can't Make It After All?
If you can't make it to the appointment that you scheduled with me or need to reschedule, please text message or call me at 503-987-3622. There currently isn't a way for you to cancel or reschedule an appointment directly through Charm.