Hello and welcome! If you are a new patient interested in establishing care with me, you've come to the right place. This page should help guide you through information and options you may need prior to scheduling your initial appointment. If you prefer, you can always give me a call at 503-987-3622 and I can help you get set up as well.
More Information
Have More Questions?
If you have additional questions or consider yourself a complex case, please schedule a Discovery Call. Discovery Calls are available on Fridays. If you need to schedule this for another day, please call or text me at 503-987-3622 to make other arrangements. During the 10 minute Discovery Call, you can tell me a little about yourself and ask any questions you have about me. If we decide that we are a good fit, I can then help you schedule your initial appointment.
Ready to Schedule?
Please click here to schedule or give me a call if you need help scheduling. Please note that new patient visits are subject to review, but I usually confirm within 24 hours. Please make sure to include your phone number so that I can contact you if I have any questions.
After you are scheduled, everything you need for the next steps will be sent to you automatically by email. Please make sure to check your spam or junk mail folders for email from Serenity Wellness Clinic (my business name) and mark noreply@charmtracker.com as safe.
Paperwork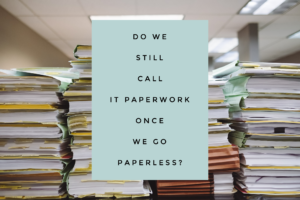 Once you are approved on the schedule, you will receive an invitation to the Charm patient portal. Using the Charm portal provides many benefits including online paperwork, direct scheduling and access to a list of your appointments, secure messaging with me, access to lab and imaging orders and results, access to all of your treatment plans and more. This may be considered optional, but it is highly recommended for all patients. Participation is required for telemedicine patients.
To complete your paperwork online, login to Charm and navigate to Questionnaires. Complete the required sections, sign and click SUBMIT.
If you are unable to complete the forms electronically, please print, complete and sign each of the following forms and bring them to your new patient visit.
See You Soon!
After completing your paperwork, you are all set for your visit with me. You should get a reminder email about your appointment about 2 days in advance. If you don't get a reminder, check your spam or junk folder and mark that message as safe to ensure you get future emails from Charm – there are a few automatic emails from Charm, like appointment confirmations and reminders, but most often, a message from Charm means I've sent you a message or shared something with you.
Can't Make It After All?
My cancellation policy states that cancellations with less than 24 hours may incur a fee unless there are extenuating circumstances. If you can't make it to the appointment that you scheduled with me or need to reschedule, please text message or call me at 503-987-3622. Or you can cancel and reschedule in the Charm portal if it's at least 24 hours in advance.